Twin City Staffing is equipped as a full-service driving staffing agency.
The driving industry serves as the lifeblood of global commerce, responsible for transporting goods and materials across vast distances efficiently. With a significant impact on economies worldwide and in Minnesota, it plays a pivotal role in supply chain management, bridging the gap between manufacturers and consumers. As a pillar of logistics, this industry employs millions, offering career opportunities for skilled drivers, technicians, and administrative professionals. Innovations like GPS tracking, fuel efficiency technologies, and autonomous vehicles are reshaping the landscape, enhancing safety and sustainability. However, the industry also faces challenges, such as driver shortages and regulatory changes. Twin City Staffing is constantly adapting to these shifts, so our driving hires can continue to drive progress and keep the world moving forward.
We've staffed driving positions across many business sectors, so if you're looking to fill a position or be hired, we can help! Take a look at the positions we fill below.
Positions we hire for:
·         Truck Driver
·         CDL Drivers
·         Class A Driver
·         Class B Driver
·         Class A Flatbed Driver
·         Class B Route Driver
·         Non CDL Driver
·         Roll Off Driver
·         Dump Truck Driver
·         Boom Truck Driver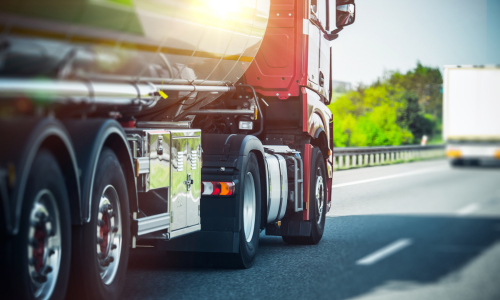 Per the Bureau of Labor Statistics:
Employment of heavy and tractor-trailer truck drivers is projected to grow 4 percent from 2021 to 2031, about as fast as the average for all occupations.
Interested in filling a driving position? Get in touch! 
We have been working with the recruiting professionals at Twin City Staffing for over 15 years.  Our relationship has grown from one of occasional use to being our primary staffing provider.  Their services include placement of CDL drivers, mechanics, office staff and management professionals.  Many of our current staff has come to us through Twin City Staffing.  They have provided us with not only qualified candidates but employees that truly fit the culture of our company.  Currently, they are working with us on providing a management application process including tests, references, background checks, academic verification and then providing us a standardized report with results allowing us to have a complete overview of our applicants.  Our experience with the professionals at Twin City Staffing has been a very positive experience and I highly recommend their services. Eric S, Operation Manager

Twin City Staffing has been a huge help for us when we've been in a pinch, they do a great job of getting us same day or next day help as needed. They have also been able to help us out when we need extra help to smooth out our seasonal ramp-ups, which have turned into multiple full time employees. Loni, Shipping Supervisor 

Twin City Staffing has continuously come through with qualified candidates for open positions at all levels within our organization. Many of our current employees were recruited and placed by the Twin City Staffing Personnel. Joyce Z, HR Manager

The Twin City Staffing team consistently provides exceptional customer service and quality placements. They have taken the time to understand our needs and therefore send us qualified candidates that are a good fit for our business. Their communication and follow-up are also top-notch. It is a relief to know that when we are in need of people for either short or long-term assignments, we can count on Twin City Staffing! Jennifer L, HR Manager